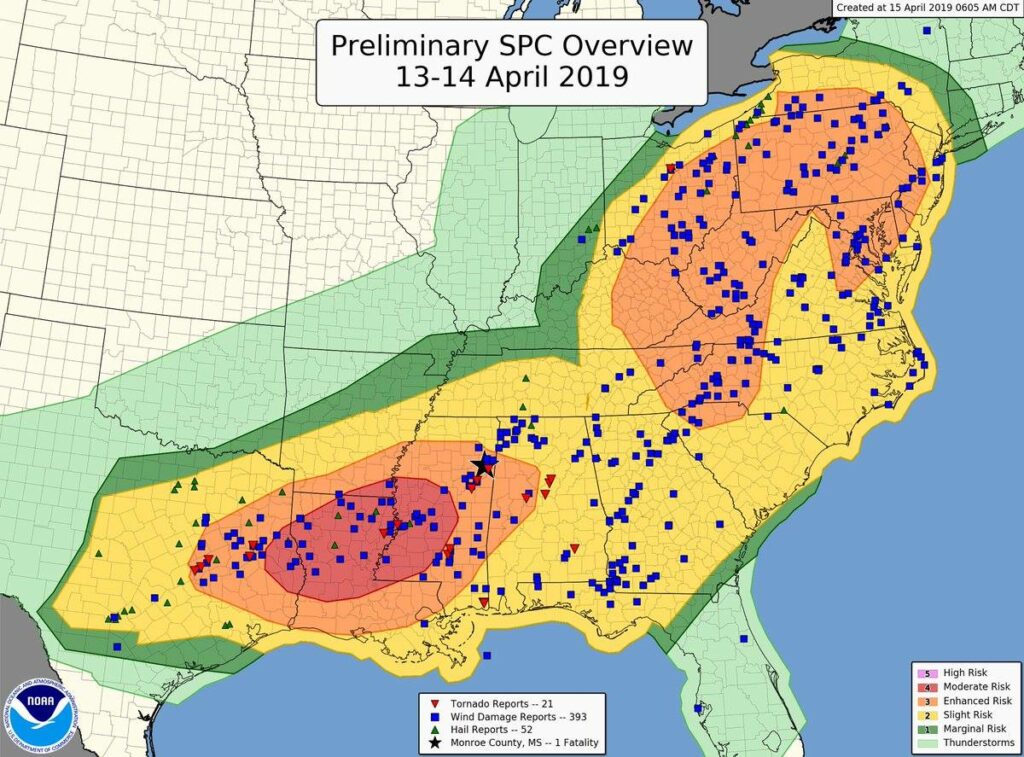 First, click on the image for a larger view.
This is a preliminary report put together from the Storm Prediction Center, put together from reports and surveys from National Weather Service Office's across the area. This map could be updated as more surveys are completed. This map shows the Severe Weather Outlook areas that were forecast for Friday, April 12th through Sunday, April 14th, 2019.
Blue dots represent where wind damage occurred, green triangles represent where hail occurred, and red triangles represent where a confirmed tornado touched down.
The Storm Prediction Center did an good job in forecasting where severe weather would occur. This three day event produced 21 total confirmed tornadoes (5 in the state of Alabama), 393 reports of wind damage, and 52 reports of hail.
The next Severe Weather Event is to forecast to start this Wednesday and continue through Friday. Effected areas for this Wednesday are shown below:

This system will continue moving East and on Thursday, April 18, 2019 effect the follow areas below: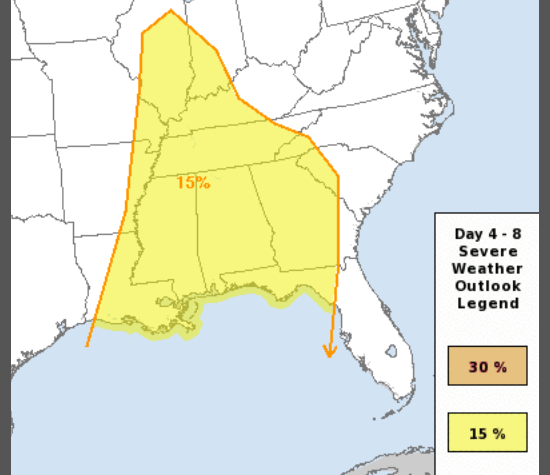 At this time, it looks as if all modes of Severe Weather will be possible with this system…damaging winds, hail, and Tornadoes. So, remain weather alert this Wednesday and Thursday, if you live anywhere in these outlook areas.