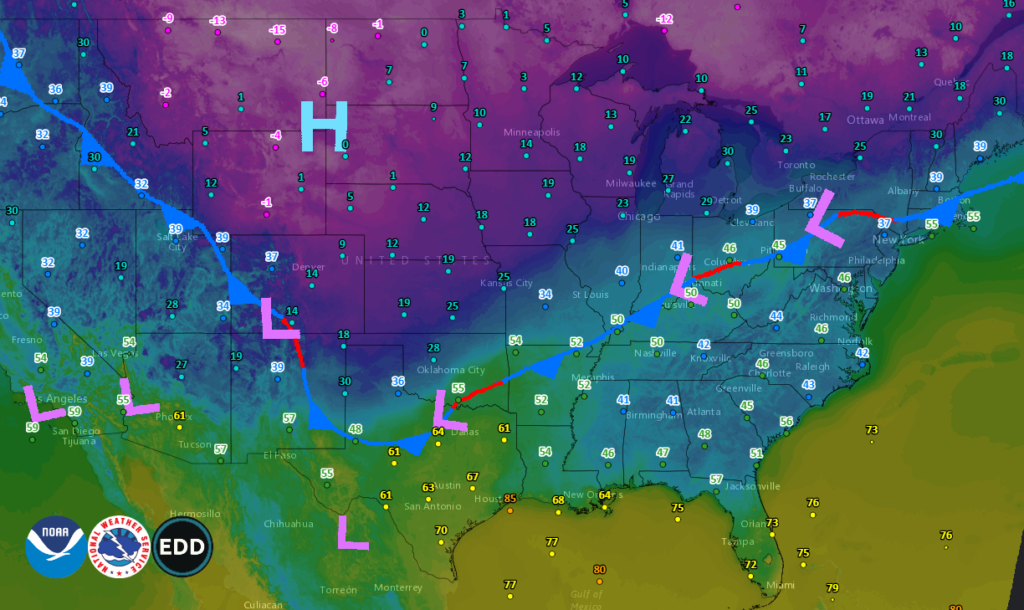 Arctic cold air is on the move today, moving toward the south and east. At 8:30 am EST today, the cold front was easily identifiable on this temperature map. The cold front extends from the Southern Plains to the Northeast. The coldest location in the country this morning was Malta, Montana, which recorded -24 ° F.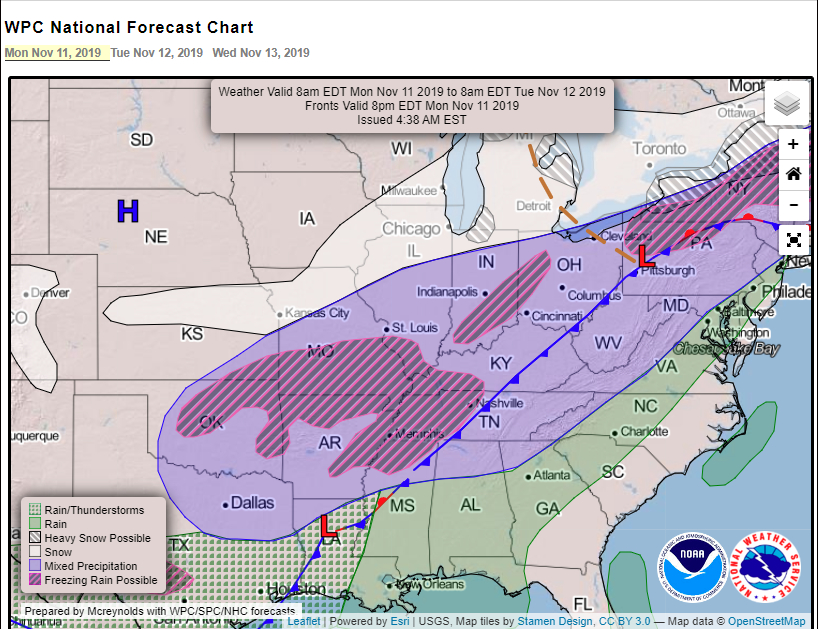 Will there be snow? Of course there will be, just probably not much in the deep South. For the most part, the South could see a mix of wintry precipitation on Tuesday. Some areas will see freezing rain, while others will see mixed precipitation (snow flurries, freezing rain, and sleet). Looking at the map above, from the NOAA Weather Prediction Center, we see the "snow" line is well North of our area. Again, parts of the South could see some snow flurries, but don't look for any major snow accumulations.
Although snow shouldn't be an issue for our area, temperature and wind chills will be. High temperatures on Tuesday with struggle to reach the upper 30's, then fall in to the upper 20's by the afternoon. Winds on Tuesday are forecast to be gusting up to 30 mph, adding frigid wind chills onto of those brutally cold temps. Then Tuesday night, temperatures will fall to around 20° in most locations, while some places will see the upper teens, with wind chills dipping down to around 10° above 0.
So, plan now to stay warm. Contact your local EMA office or emergency services for possible warmer stations in your area.
For additional updates and information, visit the NOAA Weather Prediction Center's website at https://www.wpc.ncep.noaa.gov/#page=ovw