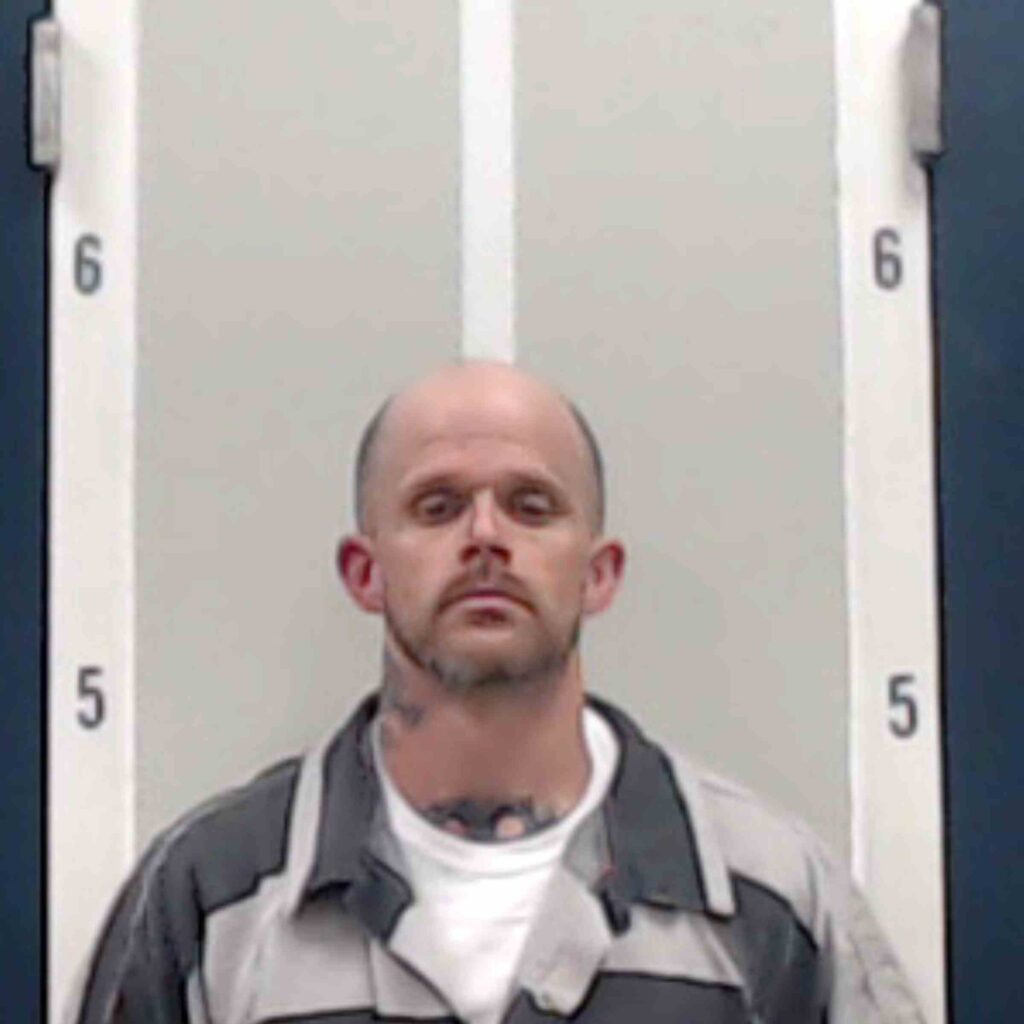 FORT PAYNE, Ala. — Early last Wednesday morning (November 25, 2020) while most of the community slept, a violent felon from Georgia was arrested on multiple felony warrants in the Deer Head Cove area (County Road 792). 
At approximately 3 am, two deputies were working extra patrol in the area while utilizing the DeKalb County Sheriff's Office Substation at the Cartersville Fire Department on Highway 75.
While on County Road 792, the deputies attempted to conduct a traffic stop on a suspicious vehicle traveling into Deer Head Cove. After activating emergency lights, the vehicle continued to travel on County Road 792; eventually stopping approximately halfway down the mountain.
While attempting to identify the three subjects in the vehicle, the deputies determined that one subject was providing false information. After further investigation, the subject was identified as Timothy Shumate (35 of Conyers, GA) who had outstanding warrants for Armed Robbery, Home Invasion, Assault 1st Degree, and Probation Violationswith Rockdale and Putnam County Sheriff's Offices (Georgia).
Ider, Sylvania, and Henagar Police Departments soon arrived on scene to assist with the apprehension. Shumate was taken into custody without further incident and is currently being held in the DeKalb County Detention Center awaiting extradition to Georgia.
DeKalb County Sheriff Nick Welden said of the arrest: "This was a fantastic job by our deputies in their effort to curb crime in the far North end of the county. Their vigilance helped get a violent offender out of our community and behind bars where he belongs."
"I'm also glad that we have a substation in the area for our deputies to utilize. Cartersville and Deer Head Cove are perhaps the furthest areas from our office in Fort Payne, and it helps to have a base of operations so that criminals can't use these areas as a safe haven," he said.
"I'd also like to thank the Sylvania, Henagar, and Ider Police Departments for their willingness to provide assistance to our deputies in getting the job done. Deer Head Cove is easily one of the most remote areas of our county," added Welden.
"God Bless!" Concluded Sheriff Welden.