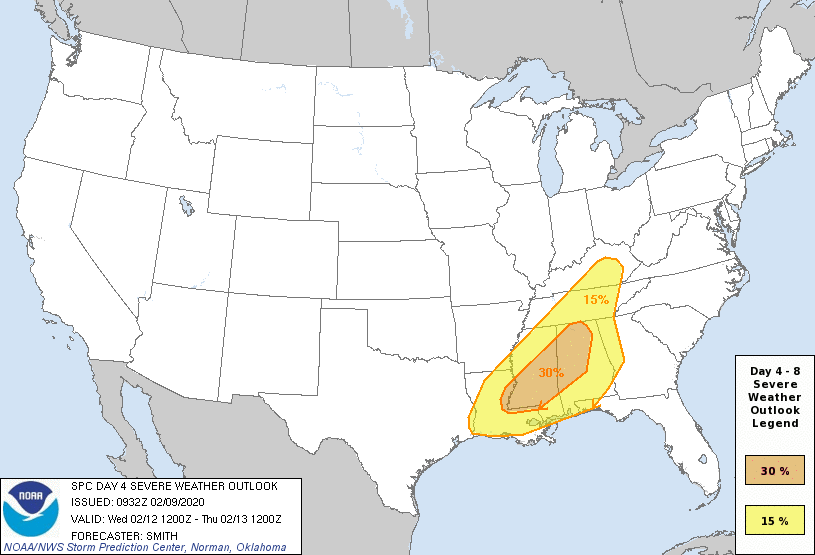 We are 4 days out and The Storm Prediction Center has already issued a Severe Weather Outlook for Wednesday, for a large area across the South. This Severe Weather event brings the chance for Supercell Thunderstorms and a Severe Squall line of thunderstorms.
This setup will bring the threat for Tornadoes, some could be long track Tornadoes, damaging winds, and hail. Plan ahead now. Make sure you have multiple ways to receive watches and warnings. Know where your local storm shelters are located. If you live in a mobile home or manufactured home, make plans to move to a local shelter near you. Stay weather alert on Wednesday.
From The Storm Prediction Center:
"Models are in good agreement showing a previously stalled front advancing north across the Deep South, concurrent with a surface low developing/deepening as it moves northeastward from the northwest Gulf Coast and into TN/KY by early evening. Strong to very strong flow fields overspreading a destabilizing warm sector (featuring low-mid 60s F dewpoints as far north as parts of northern MS/AL) will support the potential for organized severe thunderstorms.  In addition to a severe squall line, a supercell risk capable of all hazards is currently forecast."