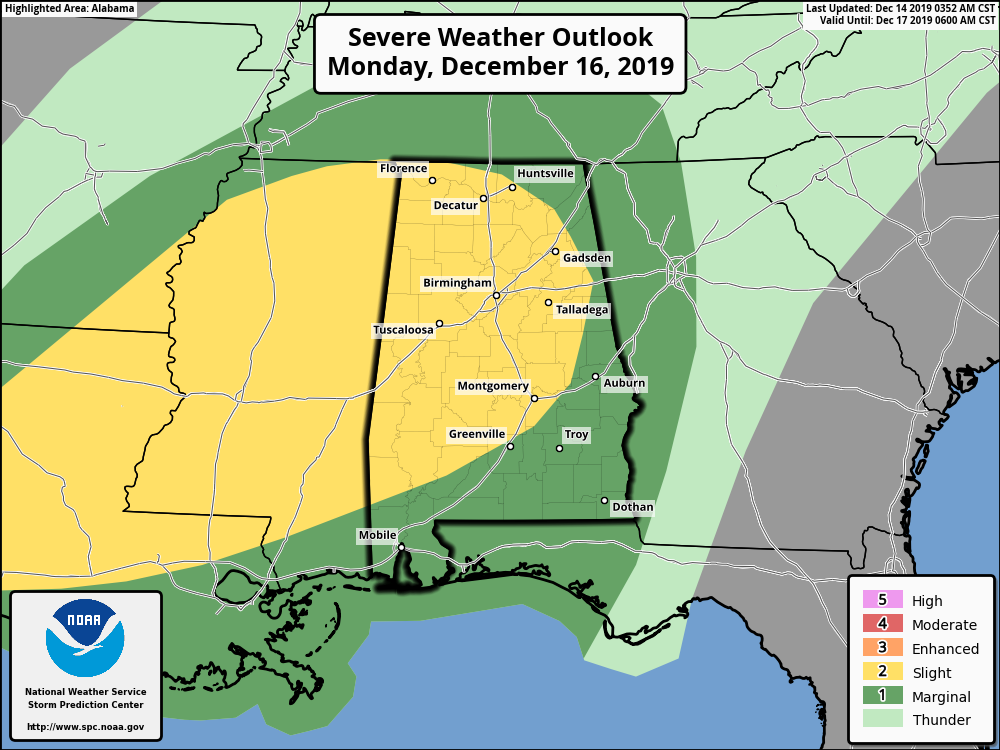 …SUMMARY…
There will be a risk of damaging winds, hail, and some Tornadoes across the South on Monday.
Isolated to scattered Severe storms are expected Monday into Monday night from far eastern Texas into the lower Mississippi Valley and much of Mississippi and Alabama. Damaging wind gusts, a few tornadoes and isolated hail are all possible.
Vertical shear continues to be impressive and supportive of supercell thunderstorms. The latest forecast soundings from various guidance shows some improvement in low level hodographs and
convergence ahead of the front. This could act to increase tornado potential across parts of LA/MS/AL into the evening hours.
Some areas that experience pockets of stronger heating could destabilize further. Midlevel lapse rates will be moderate, around 6.5-7.0 C/km and could result in some hail in more discrete modes. Otherwise, strong wind gusts and a few tornadoes are expected.
Right now, 3 days out, The Storm Prediction Center has a large area of the South in a "Slight Risk" for Severe Weather (2 out of 5, Yellow shaded area) and a larger "Marginal Risk" area (1 out of 5, Dark Green shaded area).