Plainview's Tessa Word Named County MVP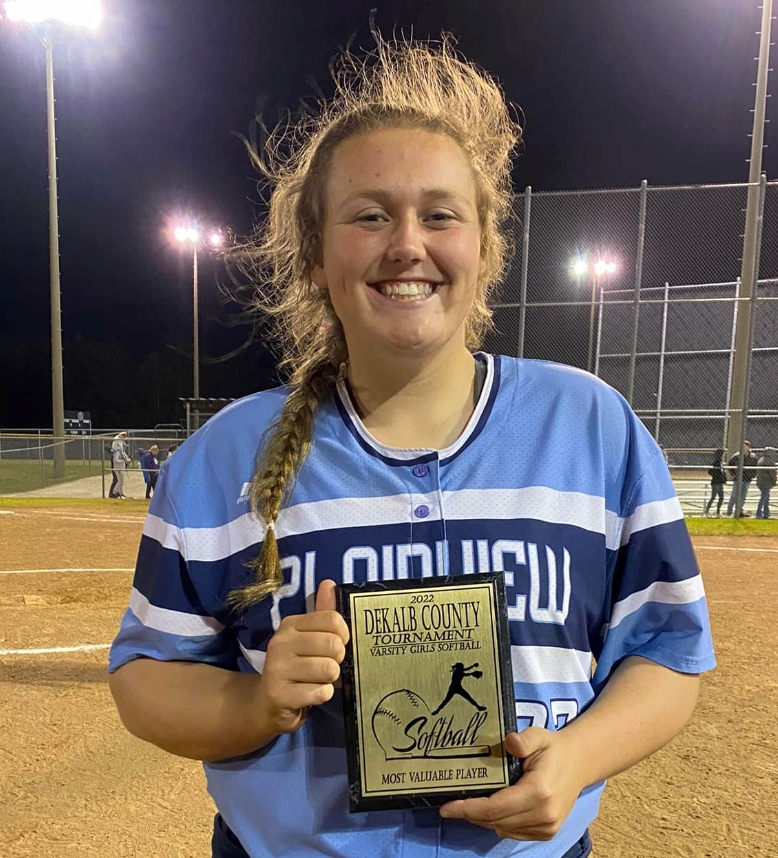 Tessa Word was named the MVP of the 2022 Dekalb County Softball Tournament.
In Game one, Tessa Word earned the victory in the circle for the Plainview, leading the Bears over Collinsville 6-4. Word went seven innings, allowing four runs on four hits, striking out 15 and walking one. Word also had a home run in the 5th inning.
In Game two, Tessa Word launched one home run, to help lead the Bears over Geraldine 4-3. Tessa Word went for the long ball in the first inning.
In Game three today against Geraldine, Word got a double and also threw three innings in relief out of the bullpen, in Plainview's blow out win over Geraldine 12 – 2.