Plainview Softball Tournament Champions, Beating Scottsboro 13-2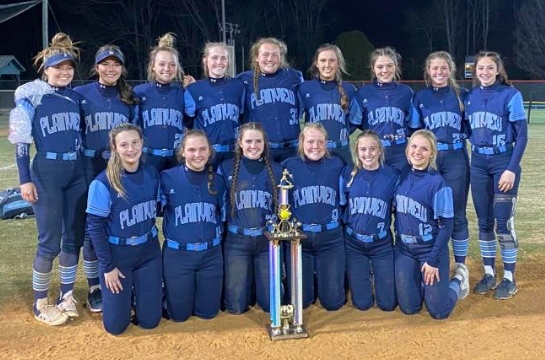 Jada Hampton came the ballpark and meant business on Saturday, driving in six on three hits to lead Plainview Bears Varsity past Scottsboro 13-2 on Saturday. Hampton drove in runs on a single in the first, a home run in the second, and a double in the third.
Plainview Bears Varsity secured the victory thanks to nine runs in the first inning. Hannah Regula, Hampton, Mallory Lindsey, Mia Tidmore, Abby Williams, and Regula each had RBIs in the frame.
In the first inning, Plainview Bears Varsity got their offense started when Regula singled on a 1-1 count, scoring one run.
Tessa Word took the win for Plainview Bears Varsity. Word went five innings, allowing two runs on six hits, striking out eight and walking zero.
Alyssa Smart took the loss for Scottsboro. The pitcher surrendered five runs on four hits, walking one.
Plainview Bears Varsity launched one home run on the day. Hampton put one out in the second inning.
Plainview Bears Varsity totaled 15 hits. Tidmore, Williams, Hampton, Regula, and Lindsey each collected multiple hits for Plainview Bears Varsity. Hampton, Williams, and Tidmore each collected three hits to lead Plainview Bears Varsity.
Lee went 2-for-3 at the plate to lead Scottsboro in hits. Scottsboro was sure-handed and didn't commit a single error. Lee made the most plays with five.
"Powered by Narrative Science and GameChanger Media. Copyright 2022. All rights reserved." Any reuse or republication of this story must include the preceding attribution.