Plainview Defeats Houston Academy In State Semi-Final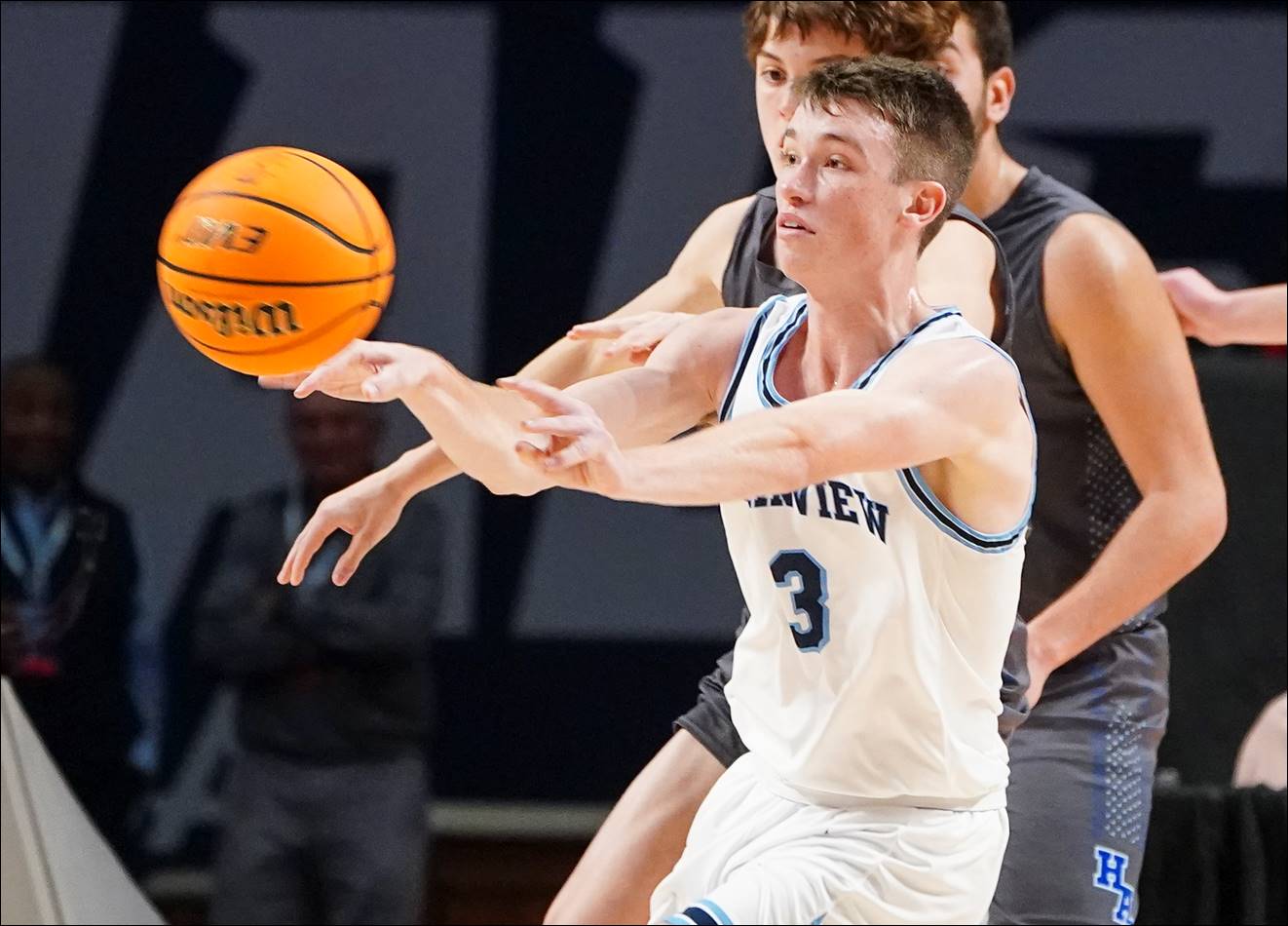 By Josh Bean | For the AHSAA
BIRMINGHAM – Plainview High School has become a regular visitor to Birmingham's BJCC Legacy Arena for the AHSAA state basketball tournament in recent years, and it Tuesday morning it showed.
The Bears (30-6) of Coach Robi Coker won their fifth straight game at the big arena, defeating Houston Academy 59-44 in AHSAA 100th State Basketball Championships Class 3A boys' semifinal game.
"I thought our energy was great," Coker said.
The Bears took advantage of the Raiders' early anxiety and built a double-digit lead in the first quarter but could never pull away from the Raiders (22-10) of Coach Scott Whitaker.
"If we could get the first quarter all over again, I feel like we'd have a chance," Houston Academy's Kadyn Mitchell said.
Plainview played most of the first half without guard Cole Millican, who went to the bench with foul trouble. The Bears went six minutes without scoring. Houston Academy was unable to capitalize, however, scoring just two points during that stretch.
Luke Smith led Plainview with 20 points, seven rebounds and two assists. Millican, who has scored more than 2,200 points in his career, added 17 points, seven rebounds and two 44 Kadyn Mitchell led Houston Academy with 16 points and six rebounds, and Kameryn Mitchell added 11 points. Adam Kesserwani contributed nine points, six rebounds and two blocked shots.
Plainview advances to Friday's championship game, which is set for 2:15 p.m. The Bears won state titles in 2018 and 2019 after finishing as runner-up in 2017 – all at Legacy Arena.
Play continues Tuesday with semifinal play in Class 3A and Class 4A. Classes 6A and 5A played Wednesday and the Class 7A semis will be Thursday morning. Championship games begin Thursday after with 1A girls and boys. Class 2A, 3A and 4A finals will be Friday. Classes 5A, 6A and 7A will conduct those title games on Saturday.