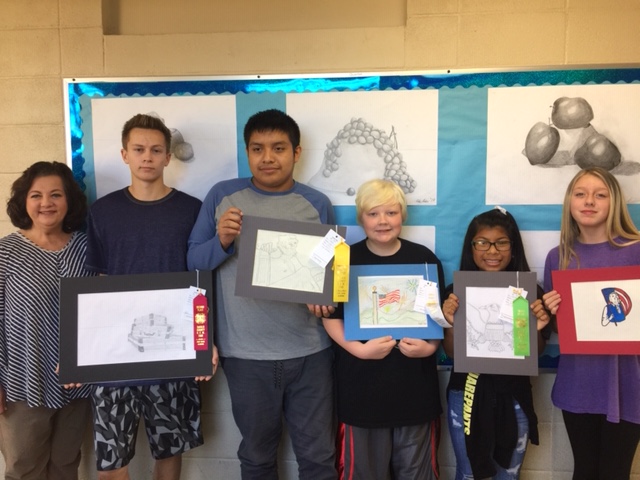 Art students from Plainview High School entered some of their art in last week's 64th Annual Dekalb County VFW Fair, in Fort Payne, Al. Plainview Art teacher, Mrs. Regina Huber, shared this picture of the students with winning artwork and their awards.
9-12 grade
Harrison Huber – 2nd place ribbon
Jose Francisco – 5th place ribbon
7-8 grade
Brett Kean – 3rd place ribbon
Noelle Zinn – 3rd pace ribbon
Florecita Rodriquez – 6th place
Congratulations to these students on their hard work.