NACC Skills USA Team Wins Gold Medal & National Title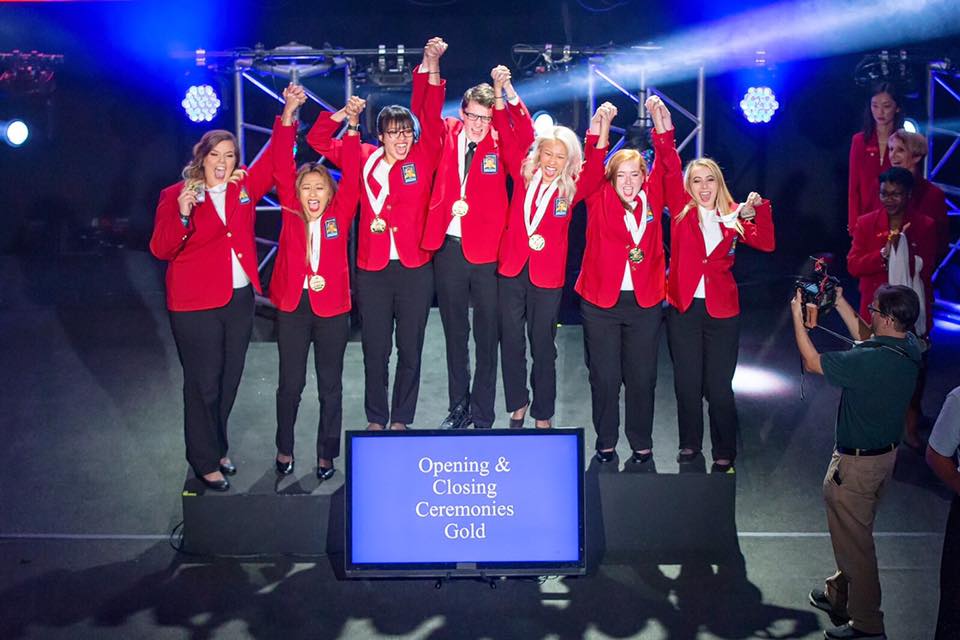 Mrs. Julise Clements and Northeast Alabama Community College SkillsUSA Team recently competed in the National Skills USA competition in Louisville, KY. The team won the Gold Medal and the National Title in Opening and Closing Ceremony. The Opening and Closing competition is a competition based on how well you run a membership meeting and is a very tough competition.
Former Dekalb County Technology Center (DCTC) students Nick Hearn and Kelly Rosario were part of this NACC team this year. Jonathon Phillips, Career Tech Director of Dekalb County, stated "I am proud of our former DCTC students who excel at the post-secondary level of Skills USA." Nick Hearn and Kelly Rosario were part of the former State Championship team for 2017 & 2018 and were finalist in 2017.