Jonathan Bartlett Is Running For Mayor Of Fyffe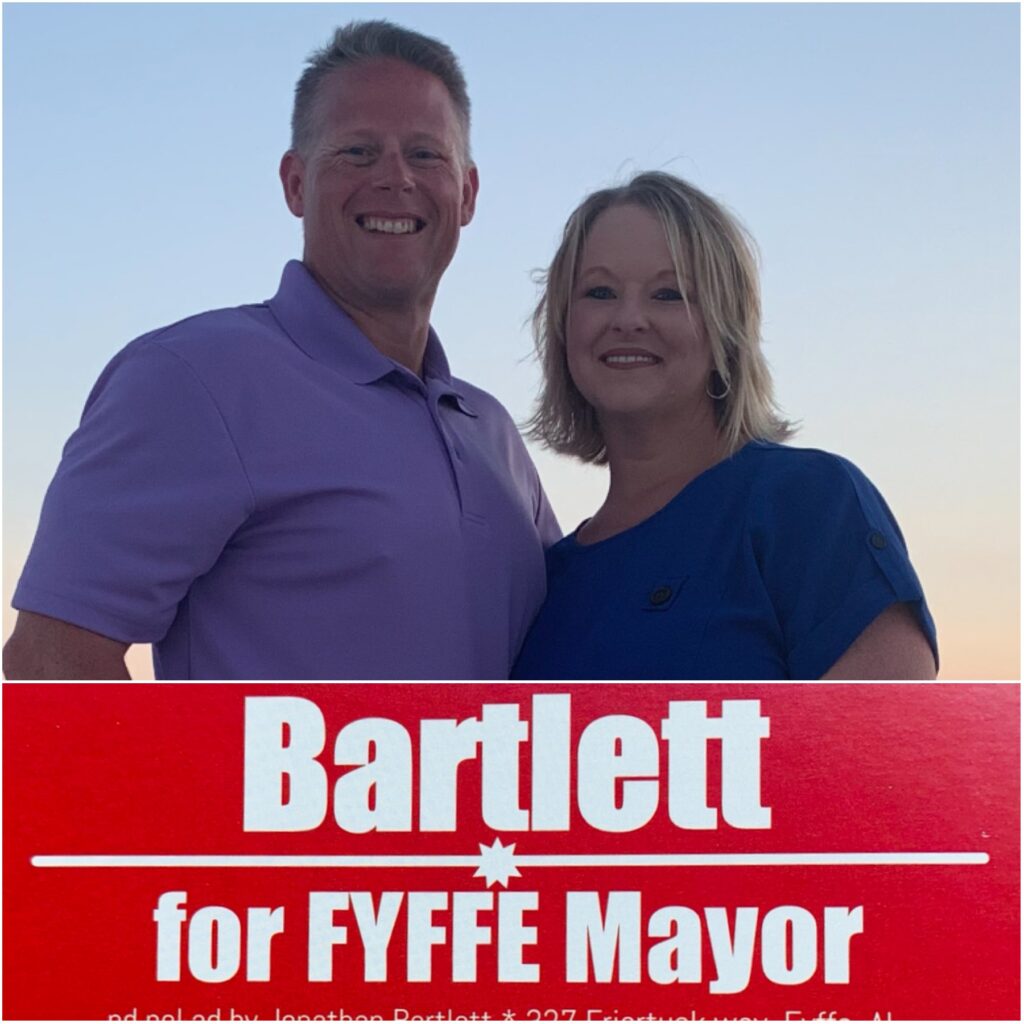 Jonathan Bartlett, 45 of Fyffe, has qualified for Mayor of the Town of Fyffe.
Jonathan Bartlett has 15 combined years of military experience with deployments to Iraq, South Korea, Thailand, Germany, Saudi Arabia, and Kuwait. He has lived in Fyffe for the past 3 years and is married to Brandi Bartlett. They have 5 children, Haileigh, Andrew, Nicolas, Brady, and Addison and one grandchild Payslee. Mr. Bartlett works as an IT systems administrator.
Mr. Bartlett stated, "Reasons I'm running for office: I see a lot of promise in Fyffe with the right direction from the mayor and town council. There are some changes that I can see that would make an immediate impact on the town and how people see it. Being mayor isn't all about change because some things are working perfectly but that doesn't mean some change isn't a good thing. I believe with me as mayor, while working with the city council, we can move Fyffe in a direction that would bring positive change to the city and the citizens that reside here. Upon being elected I will help bring safety and security to the citizens as well as beautification to the park and Main Street."
Your vote and support is greatly appreciated in the August 25, 2020 election.