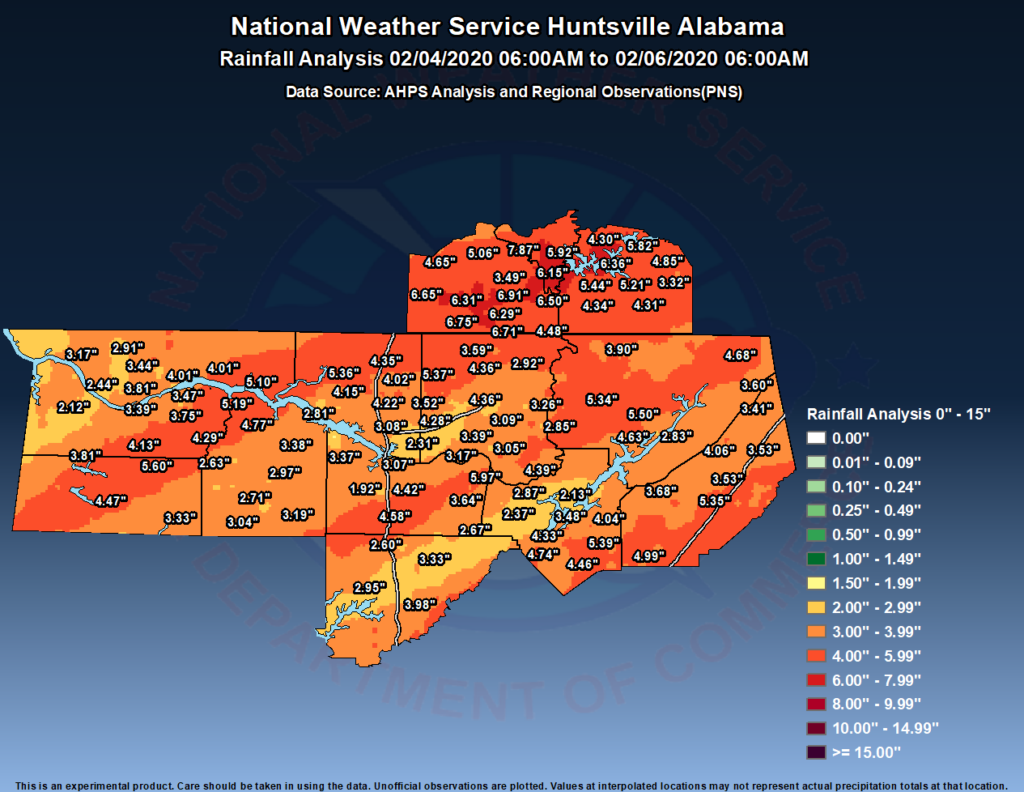 According the the National Weather Service in Huntsville, Al. most areas across Northern Alabama and Southern Middle Tennessee received between 2 – 8 inches of rainfall, over a 48 hour period. Several storms prompted Tornado Warnings as well on Wednesday afternoon and night.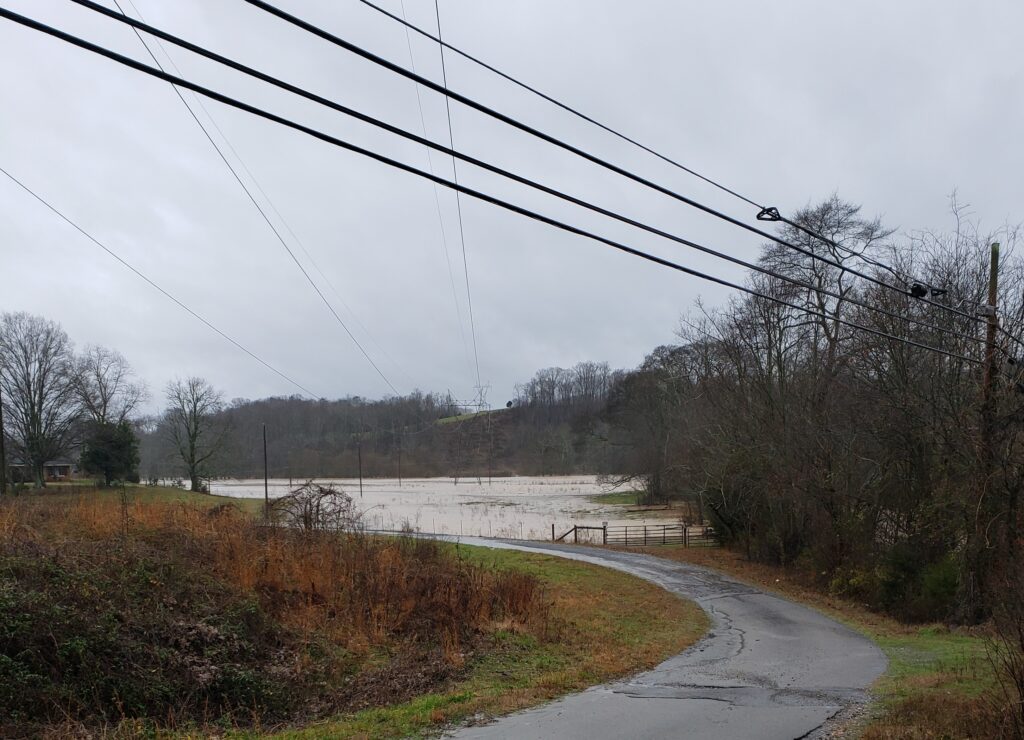 Due to the excessive rainfall, a lot of areas saw flooding to severe flooding, across the area. All Dekalb County and Cherokee County Schools closed today, due the flooding of many roadways and bridges.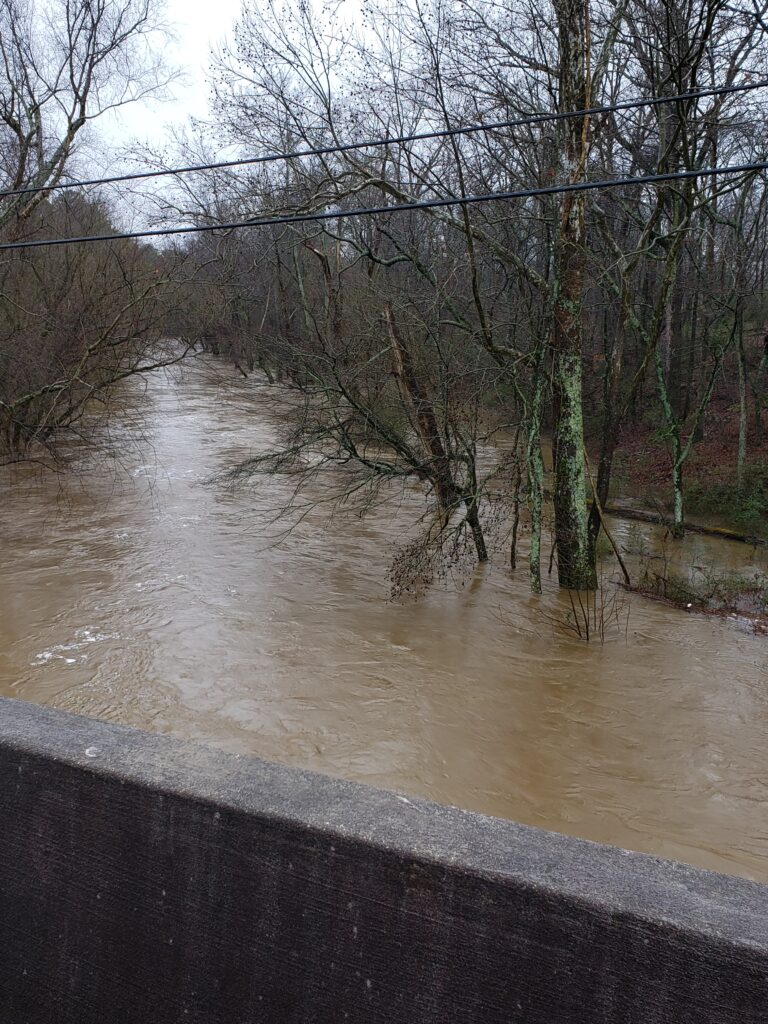 By lunch today, rainfall has stopped across the area, but many areas will remain flooded as water runoff continues over the next 24 hours. If you come upon an area that is under water, do not try and cross, "TURN AROUND…DON'T DROWN".