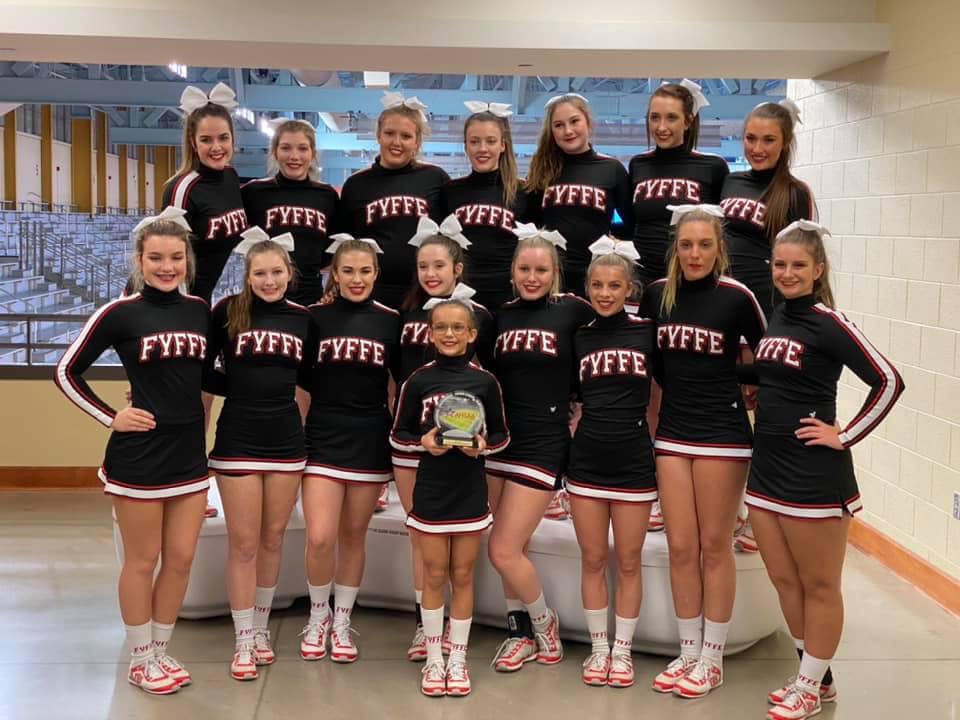 The Fyffe High School Cheerleaders competed in the Super North Regionals on Thursday, November 14, 2019, in Birmingham, Al. According the Connie Cocharn, cheer coach, the team competed in two different divisions, Game Day division and Traditional division.
The Game Day competition consist of crowd leading and fight song routines, like is done on a nightly basis at a regular game. Schools from Class 1A – 3A compete in this competition and Fyffe won 2nd place, to Class 3A Glencoe.
The Traditional competition includes only Class 2A schools and the Fyffe Red Devils Cheer Team won 1st place in this competition.
Cheer Coach Connie Cocharn, "This was the first time in school history that the cheerleaders have competed in the Game Day division. I am really proud of their accomplishments, winning 1st place in Traditional competition and 2nd place in Game Day competition."
The Red Devils will now head to State competition, held at Wallace State, on December 14, 2019.