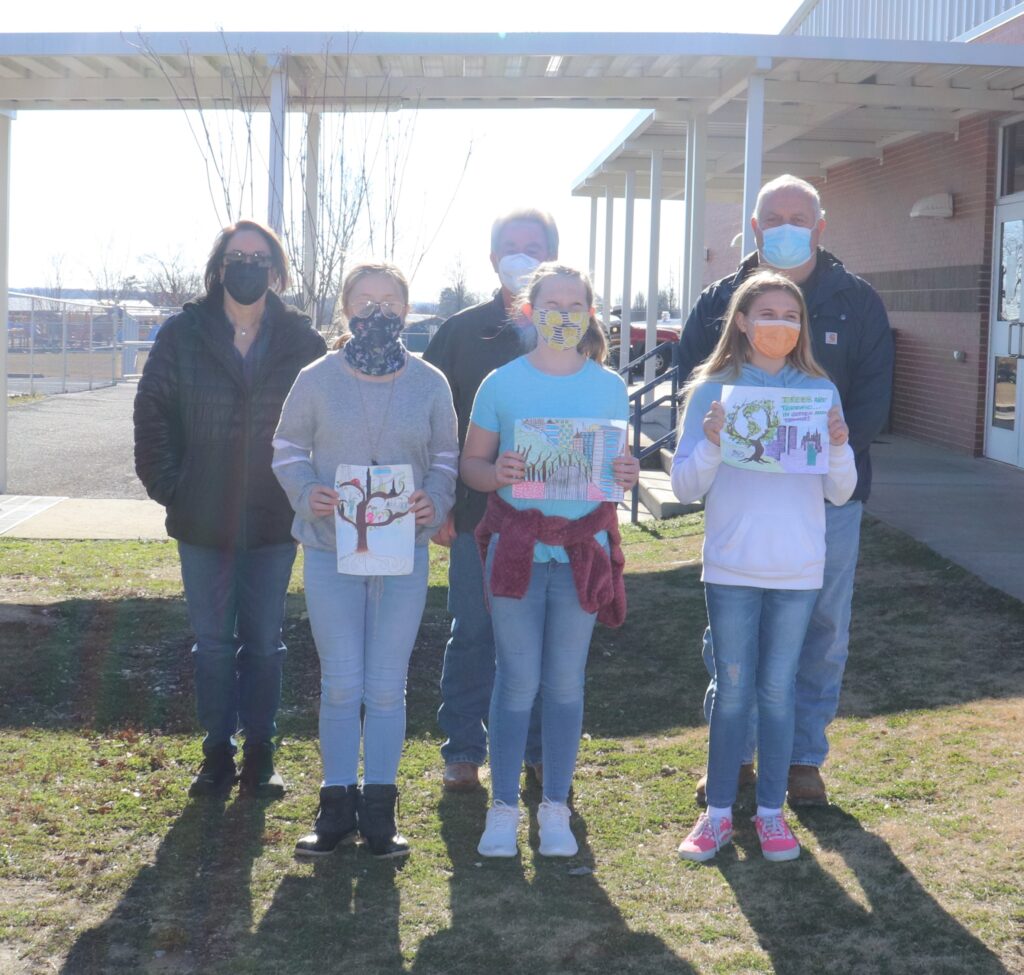 The Rainsville Tree City Board held an Arbor Day Poster Contest for the 5th Grade students at Plainview School.  This is the second year the the contest has been held and that the City has participated in the Alabama Arbor Day State Poster Contest, that started in 1997.  75 children entered the contest this year. The theme for the contest was "Trees are Terrific…in Cities and Towns!
Winners from Plainview School are: 
1st Place Brinley Summerford ($50.00)
2nd Place Lindsey Noles ($25.00)
3rd Place Autumn Wooten ($10.00)
The first place winner will be entered into the 2021 Arbor Day State Poster Contest.
Cornerstone Christian Academy was unable to participate this year, due to Covid-19. 
The Tree Board and City would like to thank to all the children that participated in the contest this year.