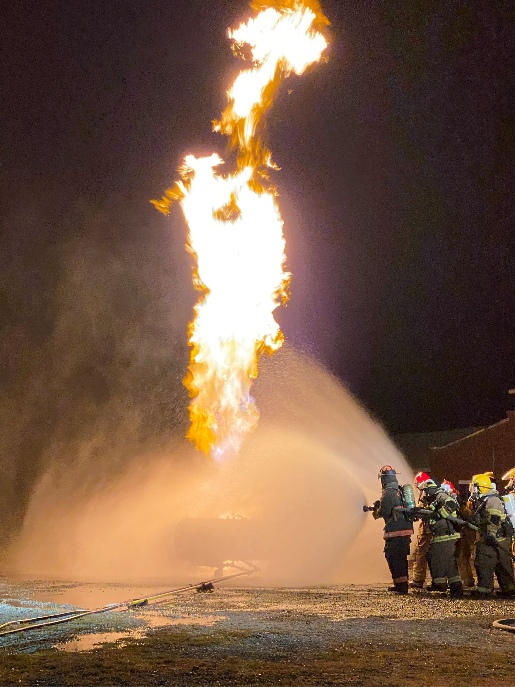 The Kilpatrick Fire Department hosted the Alabama Fire College Propane trailer on Monday, October 19, 2020. This training helps prepare fire departments in how to deal with extinguishing fires involving propane tanks and how to help prevent an explosion of the gas tanks.
Kilpatrick Fire Department said, "they would personally like to give a huge Thank You to AllGas for the donation of propane, the AllGas operator, all of the instructors that were present and all Department members that attended, making this an amazing event. Departments included, Crossville Fire Department, Collinsville Fire Department, Geraldine Fire Department, Rainsville Fire Department, Shiloh Fire Department, Beulah Fire Department, Hendrixville Fire Department."
Remember, thank your first responders the next time you see one and let them know your appreciate their dedication to protecting life and property.