Here is an update on the shooting in Geraldine, Al. on April 25, 2021, to include the mugshot of Joshua Lynn Smith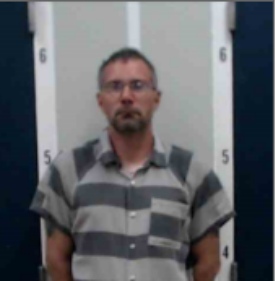 FORT PAYNE, Ala. On 4/25/2021, at approximately 12:50 pm, law enforcement and rescue personnel were dispatched to the area of Park Street in Geraldine in reference to a physical altercation involving a firearm. Upon arrival, it was discovered that a male and female subject had both been shot. Investigators with the DeKalb County Sheriff's Office and members of the DeKalb County Major Crimes Unit were notified and responded to the scene. Both the male and female subject were transported to Huntsville Hospital for further treatment of their wounds sustained from the gunfire. Upon analysis of the scene, investigators were able to place Joshua Lynn Smith (34 of Geraldine) under arrest for two counts of Assault, 1st.
This is an ongoing investigation, and more charges could be pending as the investigation continues.
The DeKalb County Sheriff's Office would like to extend their gratitude to the DeKalb County Major Crimes Unit, Geraldine Police Department, and Crossville Police Department with their assistance throughout the investigation.