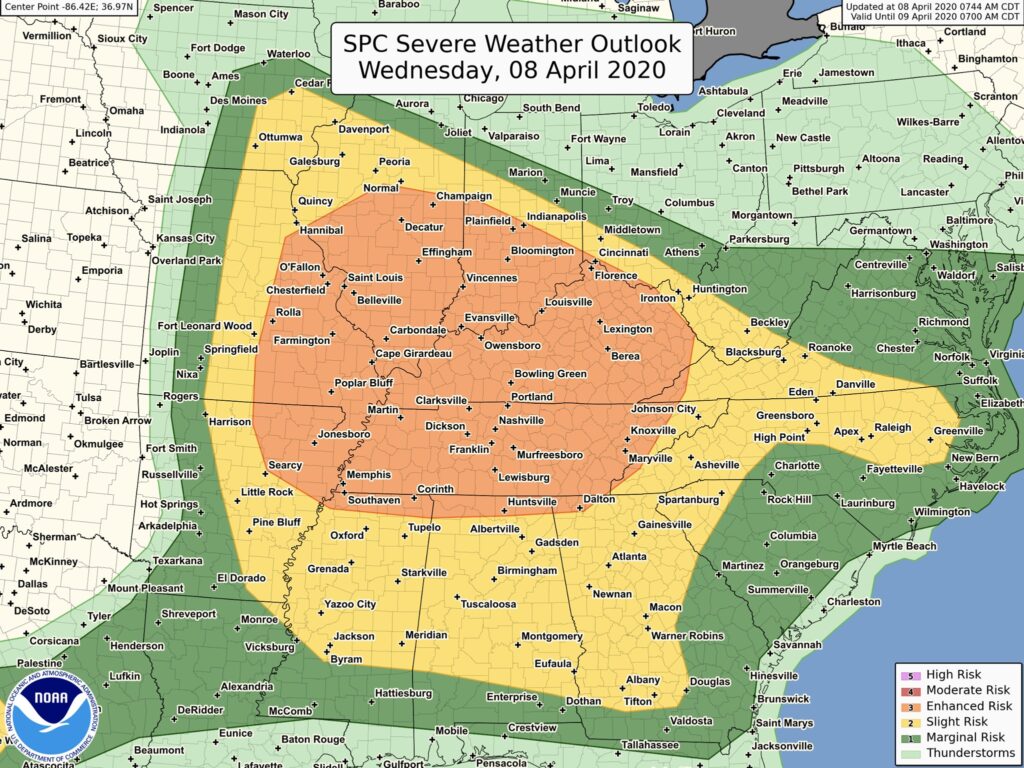 There is an enhanced risk for severe weather across parts of the mid-Mississippi valley today, Wednesday, April 8, 2020, into the lower Ohio and Tennessee valleys overnight tonight. The primary threats will be large hail (some very large) and damaging winds (some significant). In addition, a few Tornadoes cannot be ruled out.
Cities within the risk area include St. Louis, Louisville, Nashville, Memphis, Huntsville, and Knoxville.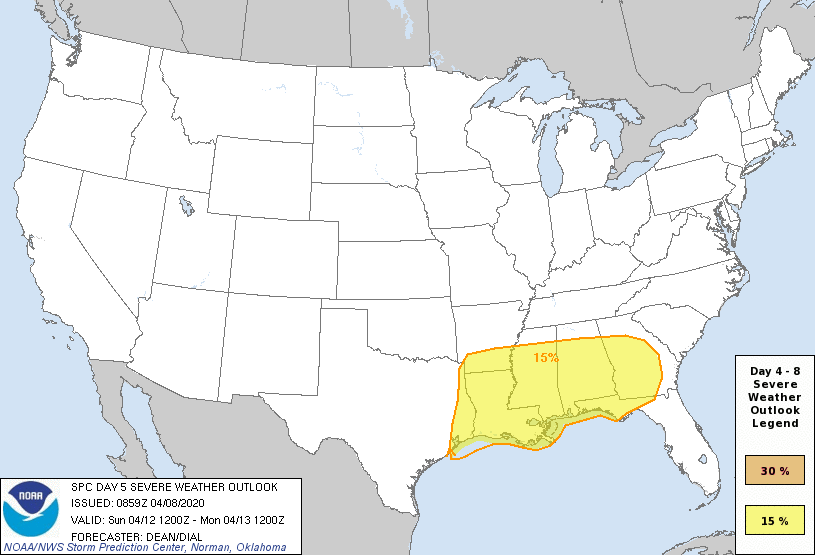 Currently the Storm Prediction Center has a large are of the South in an outlook for Severe Weather. Models are varying some on the exact conditions, timing, and just how significant this outbreak might be. At this time, it would be good to plan for having a Severe Weather event on Sunday, April 12, 2020.
According to The Storm Prediction Center, if conditions come together, Sunday could be a significant Severe Weather Event:
"If very rich low-level moisture (low 70s dewpoints) over the Gulf can spread inland in advance of this dynamic system, as depicted by recent ECMWF/UKMET runs, then a SUBSTANTIAL SEVERE THUNDERSTORM EVENT COULD EVOLVE, with all hazards possible. Higher probabilities will be required if guidance continues to trend in that direction."
So, prepare for Severe Weather Tonight and be prepared for a bigger Severe Weather event this Sunday, across the South.