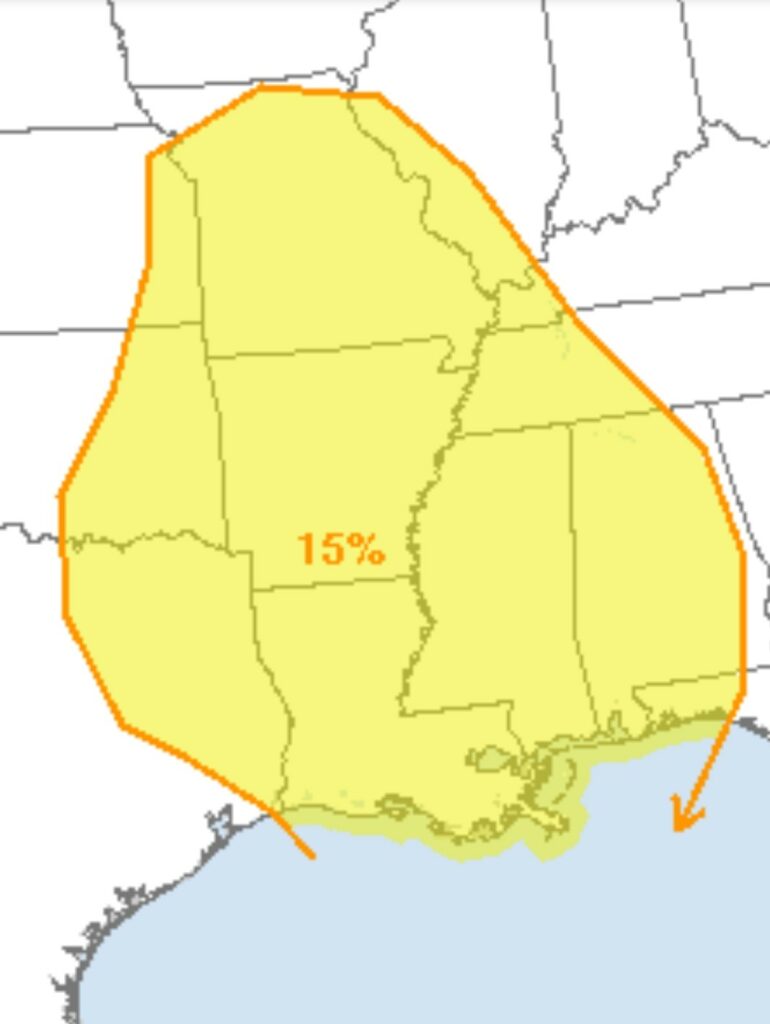 As we head into this weekend, the south is heading for another possible Severe Weather Event on Saturday/Saturday night (March 9, 2019). We are still at least 4 days out, things can and will change by Saturday. Right now, the Storm Prediction Center in Norman, OK. already has the state of Alabama, Mississippi, Louisiana, Arkansas, Missouri, and parts of Tennessee, Texas, Oklahoma, and Illinois under a "Slight Risk" for severe weather on Saturday.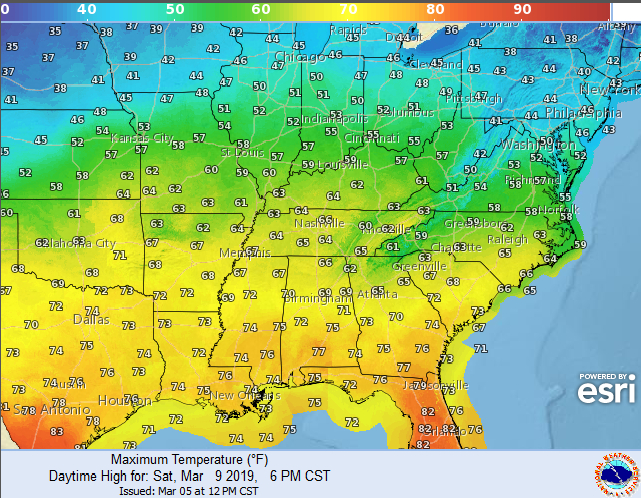 On Saturday, temperatures are forecast to climb back into the 60's and 70's across the south. A surface cold front is forecast to move across the central and southern Plains and then into Missouri/Arkansas through the day, then quickly move eastward across the Mississippi River and through the Ohio and Tennessee Valleys overnight. Right now, The Storm Prediction Center says the greatest risk for severe weather may be across the south, from Texas/Louisiana across the Lower Mississippi Valley, and possibly into the Gulf Coast States.
This system appears to be a strong dynamic system with strong flow/shear covering a large area in the south. With this type of set up, damaging winds and the potential for Tornadoes will be possible. Remain weather alert this weekend and make sure you have a way to receive watches and warnings, as this will most likely be an overnight event in many areas.