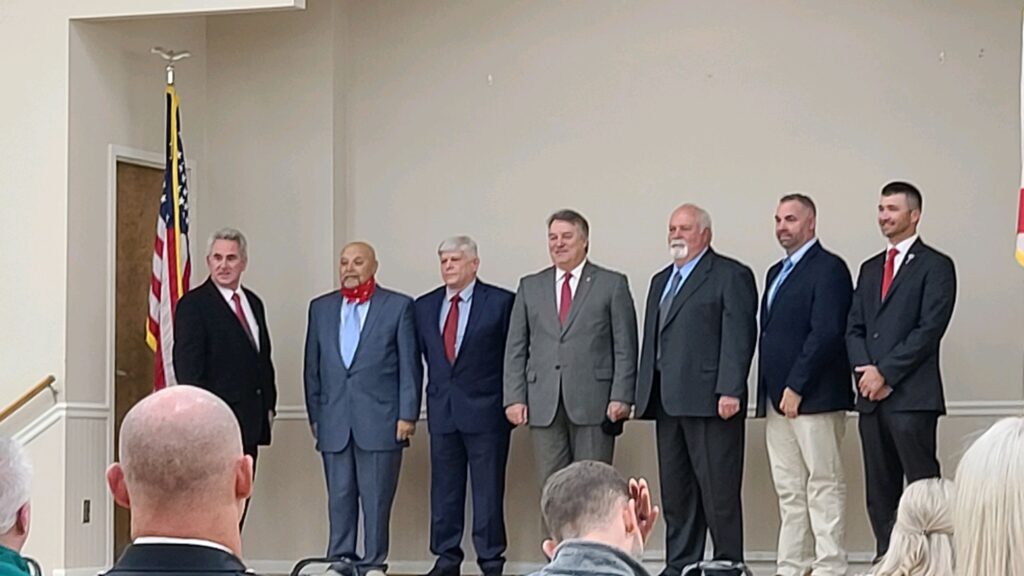 RAINSVILLE, Al. – The Rainsville City Council held its organizational session tonight at the Tom Bevill Enrichment Center. Mayor Rodger Lingerfelt, along with councilmembers, Rickey Byrum, Bejan Tehari, Arlen "Monk" Blevins, Brandon Freeman, and Derek Rosson were sworn in by Alabama Representative Nathaniel Ledbetter. The Mayor and all councilmembers return for another term, with the only new member being Arlen Blevins.
The council appointed former DeKalb County Chief Deputy, Michael Edmondson, as the new Chief of Police for Rainsville. Yes votes to approve Edmondson were Byrum, Tehari, Blevins, Lingerfelt, and Rosson with Freeman casting the lone no vote.
The council also re-appointed Kelly Frazier as City Clerk and Willimac Wright as fire chief.
In other business, the council changed the times of the future workshops and council meetings. Workshops will now be at 4:00 pm and meetings at 4:30 pm.