Pisgah To Host Area 15, Class 3A Softball Tournament May 1st & 2nd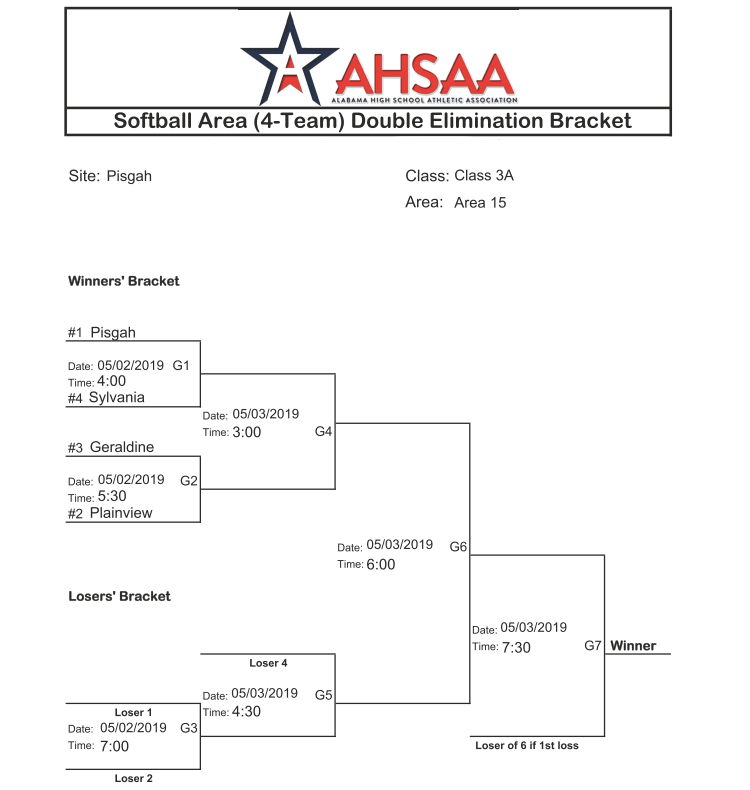 UPDATE: TOURNAMENT IS NOW WEDNESDAY, MAY 1ST AND THURSDAY, MAY 2ND. It has been moved up by one day, due to rain at the end of the week.
The Pisgah Lady Eagles Softball team (28-5), will be hosting the Area 15, Class 3A, softball tournament, at Pisgah, on Thursday & Friday, May 2 & 3, 2019. The number one seed Eagles will play the number four seed Sylvania Rams (11-15) and the number two seed Plainview Bears (21-8) will take on the number three seed Geradline Bulldogs (11-8).
Programming note: WVSM Rejoice 103.1 FM will broadcast all of the Plainview Bear Lady's Softball games (Area tournament to state finals).