Josh Wigley Joins DCSO As SRO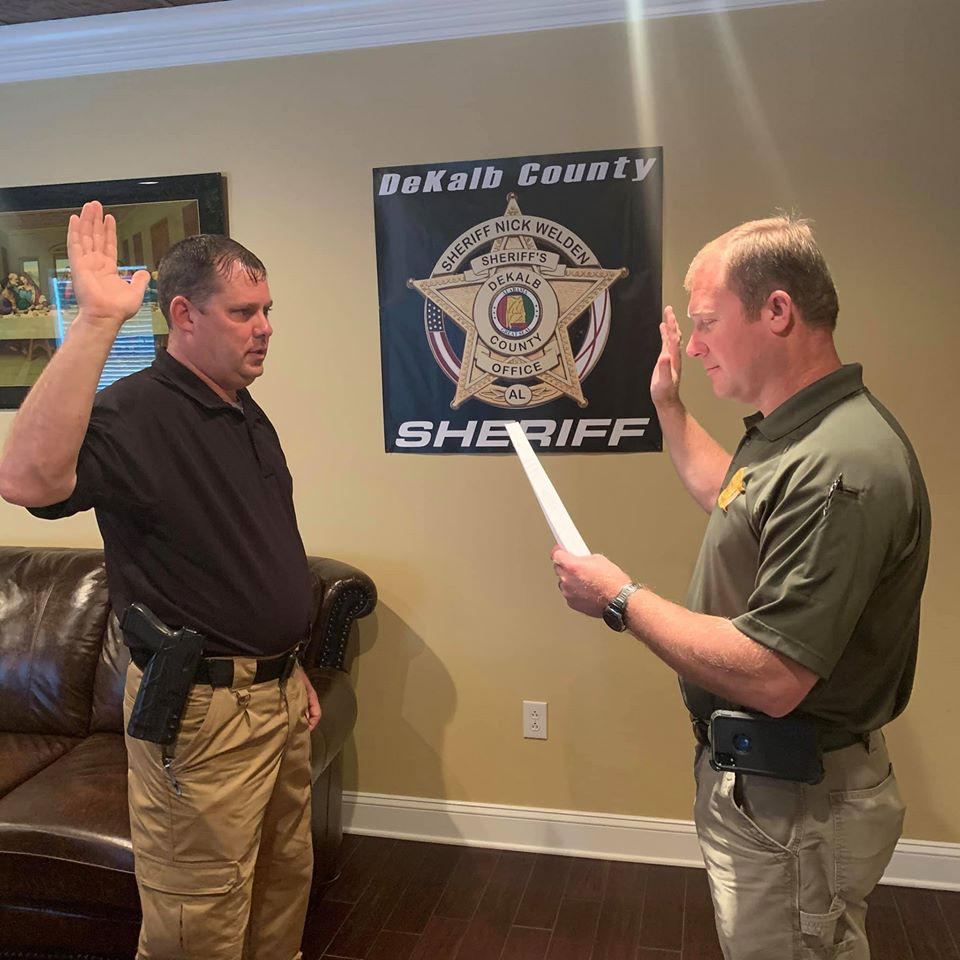 Josh Wigley, long time veteran police office with the Rainsville Police Department, was officially sworn in today as a Dekalb County SRO.
Officer Wigley will be the new SRO for the Dekalb County Technology School located in Rainsville, Al. Dekalb County Sheriff Nick Welden is shown swearing in officer Wigley today.