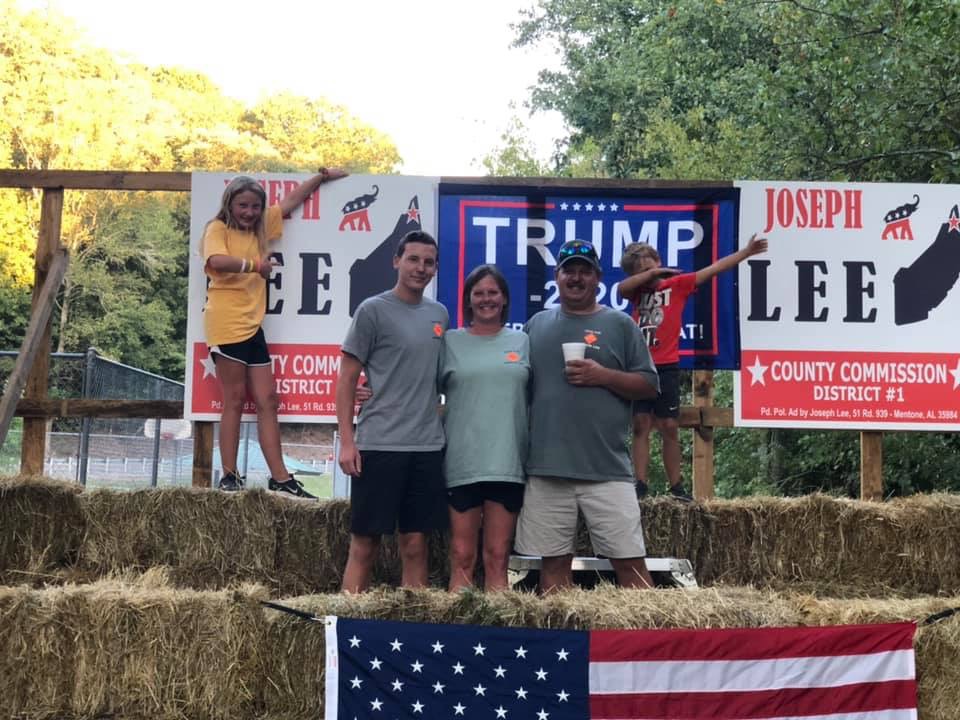 "Hello my name is Joseph Lee and I'm running for Dekalb County, AL. Commissioner, District 1. I started at a young age helping my dad with everything from shoeing horses to logging and saw milling. I grew up with this lifestyle and it evolved me into my own business. I purchased my first dump truck when I was twenty years old. I really enjoy working for the public and trying to help people.
I think as District 1 Commissioner, I can do a lot of good work by listening to the people and letting them know that I hear their problems and I'm going to try to fix them. I will accomplish this by posting my number and letting people know that I will call them back as soon as I can and also I want to go to their problem areas and look for myself and meet them.
I've been involved in the volunteer fire dept in Mentone, AL., where we have lived for almost twenty years, and I've been fire chief for the department for eleven years. I really enjoy being a volunteer fireman being out there helping people in need. A lot times we do stuff such as cut trees out of the road at night that nobody ever knows about. It's a good feeling knowing that when we do that people can get to work and school the next day without any delays. I want to do a lot of things as District 1 Commissioner, not for recognition, but to better the lives and try to make their everyday life a little better for them.
I have already met a lot of people, all over district 1, that are great people and I want to meet a lot more and discuss how I can help them in their area. I really appreciate all the support I've been getting already and just want to say thank you. If you would like to make a donation to my campaign thank you and you can mail it to 51 road 939 Mentone, AL. 35984 or you can call me at 256-899-4027 .
Thank you!
Joseph Lee for District 1 Commissioner of Dekalb County, AL."