Fortner Brothers 4 Christ Will Open For Brian Free & Assurance This Weekend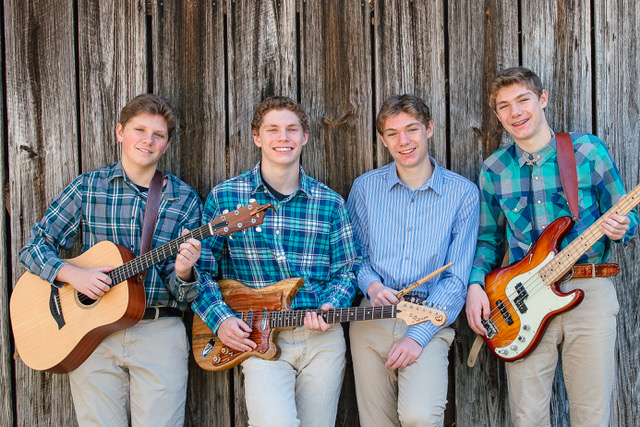 The Fortner Brothers 4 Christ is a local gospel band made up of 4 brothers. They are the children of Phillip and Kayla Fortner, of Rainsivlle, Al. The oldest brother, Layne, has recently turned eighteen and will graduate from Cornerstone Christian Academy this spring. Layne plays electric and acoustic guitar, mandolin, banjo, and piano. He aspires to learn the fiddle and saxophone as well.
Layne's triplet brothers are age fifteen. They are in the tenth grade at Cornerstone Christian Academy. Kyle plays the acoustic guitar and mandolin, Kennon plays the drums, and Konner plays the bass and piano. They all sing together in harmony as they accompany themselves. The boys have completed writing six of their own songs and are in the midst of recording a CD. They still have a few songs under construction. The boys began their group in 2015 and enjoy traveling to area churches to worship Christ with others and spread the good news of His salvation. They Fortner Brothers 4 Christ will open for Brian Free and Assurance, one of the top groups in Southern Gospel Music, this Saturday, April 10, 2021. The singing will be held at the Pickin' Post, located on old Hwy 35 in Rainsville, Al., near the Plainview Church of God. For information about the singing call 256-657-3817 or 256-845-4115. Tickets are available at Black's Tire in Rainsville and Patterson Music and Jewelry in Fort Payne.