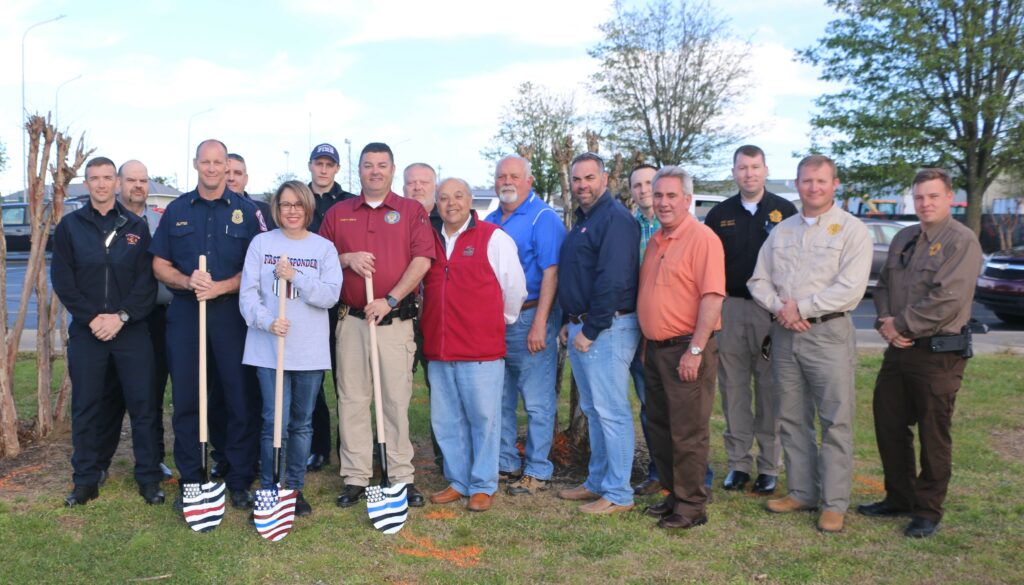 It is time to honor the First Responders of DeKalb County on Saturday, May 18, 2019 at 2:00p.m.  The First Responders committee would like to encourage everyone to come together as a community to celebrate and show appreciation to first responders for their long hours, time away from their families, and putting their lives on the line to serve their communities daily. 
First responders run towards danger while others run away.  Paid firemen spend a third of their lives away from their families and volunteer firemen are on call 24/7.  Police officers' families never know, when he or she leaves home, if they will return.  First responders work very long hours, weekends, nights, and holidays for very little pay.  The dispatchers are the first line of communications for people having possibly the worst day of their lives.  Dispatchers set the tone for the agency responding with calmness, professionalism, and compassion.  
The first responder's profession is a thankless job.  These men and women do not do this job for the pay they do it to serve their community, save lives, and protect property.  We would like to invite the community of Dekalb County to join us on Saturday, May 18, 2019 at 2:00p.m. at the Rainsville City Park for First Responders Day.