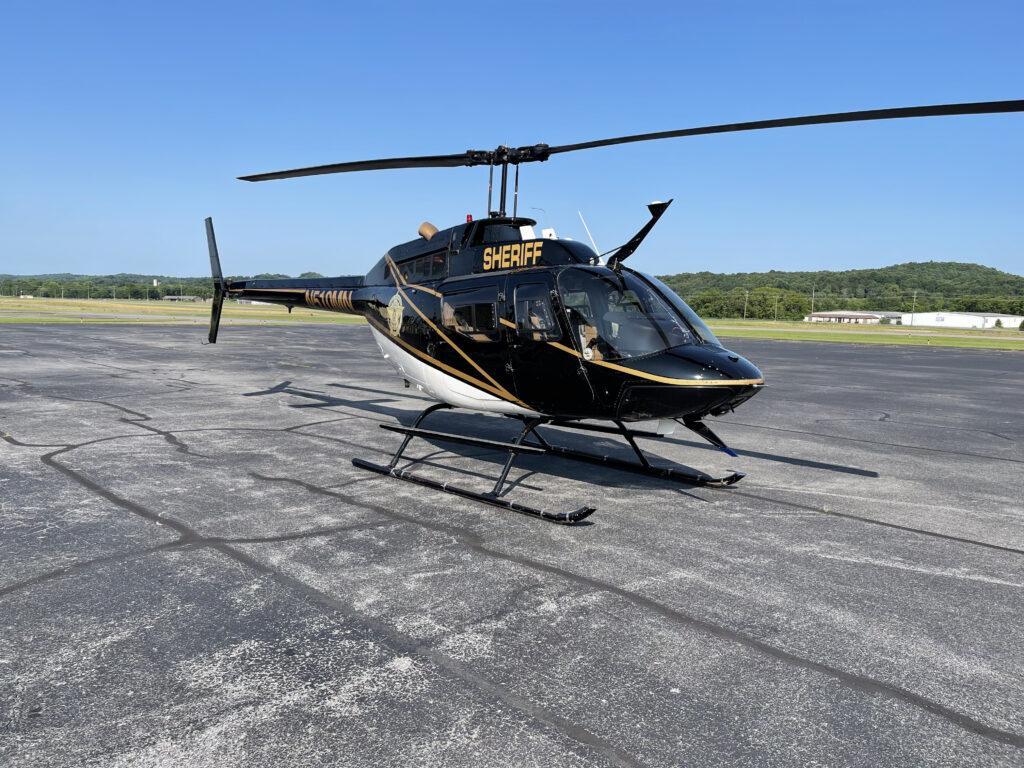 FORT PAYNE, Ala. The DeKalb County Sheriff's Office is proud to add a new helicopter to the resources at our disposal to serve the residents of DeKalb County. Our county is blessed with miles of wilderness and natural resources, but with that comes many challenges for law enforcement. We have one of the highest call rates for aviation assets in the state, and we have always had to rely on other outside agencies to assist us. Now we will be able to respond much faster to emergencies involving children and elderly who have become lost, locating lost hikers and victims of falls in wilderness areas, forest fires, and assisting Deputies and Police on the ground in need. It will be a countywide asset and available for mutual aid. Pilots Weston Fortner, Rodney Graham, Robert Theakston and Matt Martin are all in various stages of training with unit volunteers, Wilborn Hall and David Moreland, on this project for over two years. All of this has been made possible by donations, grants and volunteer support and has not cost the tax payers of DeKalb County any money.
DeKalb County Sheriff Nick Welden said of the incident: "We would like to thank the ALEA Aviation Unit, B & G Flying Services, Marshall County Aviation Unit, Dale County Aviation Unit, Darwin Spivey Aviation, Carter's Body Shop, CP Auto Parts, EAA and all of the employees at Isbell Field. This resource has been desperately needed for many years in DeKalb County and we are proud to have been able to make it a reality through persistence and hard work. It's going to save lives in our community."
"God Bless!" Concluded Sheriff Welden.