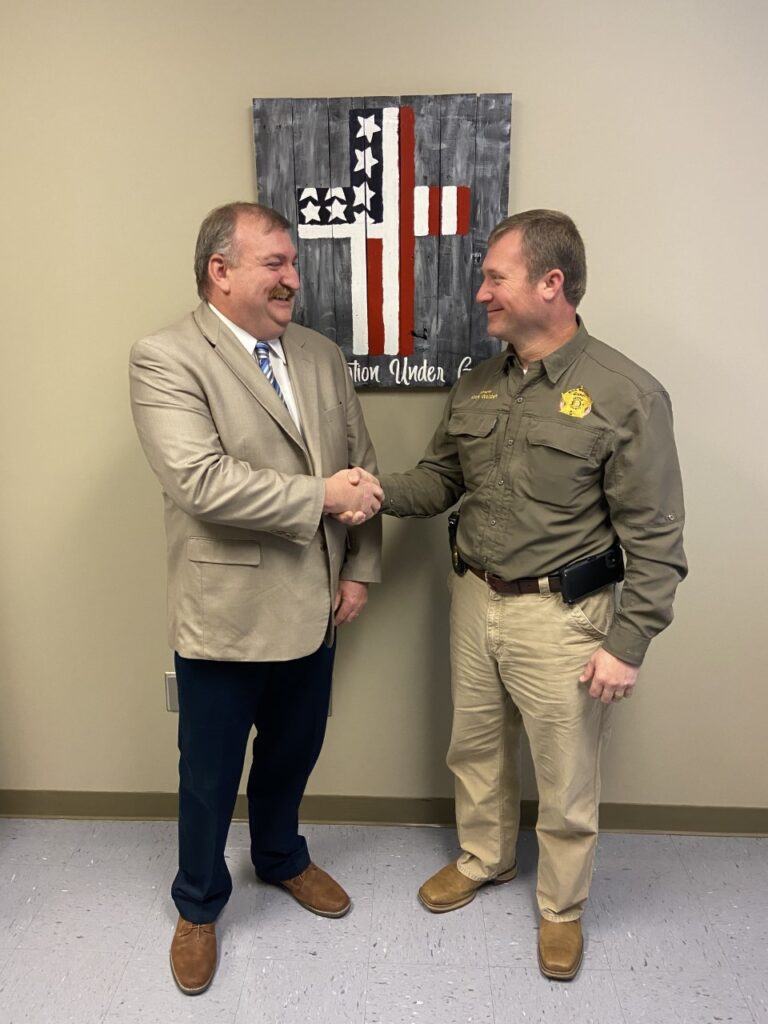 FORT PAYNE, Ala. – Our office would like to extend our congratulations to Chief of Investigations David Davis, on being named Fort Payne's new Police Chief.  David Davis is an outstanding officer and phenomenal leader. He will be greatly missed, but Fort Payne will be extremely benefited by Chief Davis' true passion for Law Enforcement and leadership that he brings to the table.  There is no doubt Fort Payne will be moving forward as Chief Davis will take it to the highest, most professional level possible.
DeKalb County Sheriff Nick Welden said of the incident: "Even though it is tough to lose someone of this caliber, it is such a blessing knowing the working relationship we will have between the two Agencies. Not only will Fort Payne benefit, but all of DeKalb County."
"God Bless!" Concluded Sheriff Welden.