Abnormally Dry to Severe Drought Conditions Grip The Southeast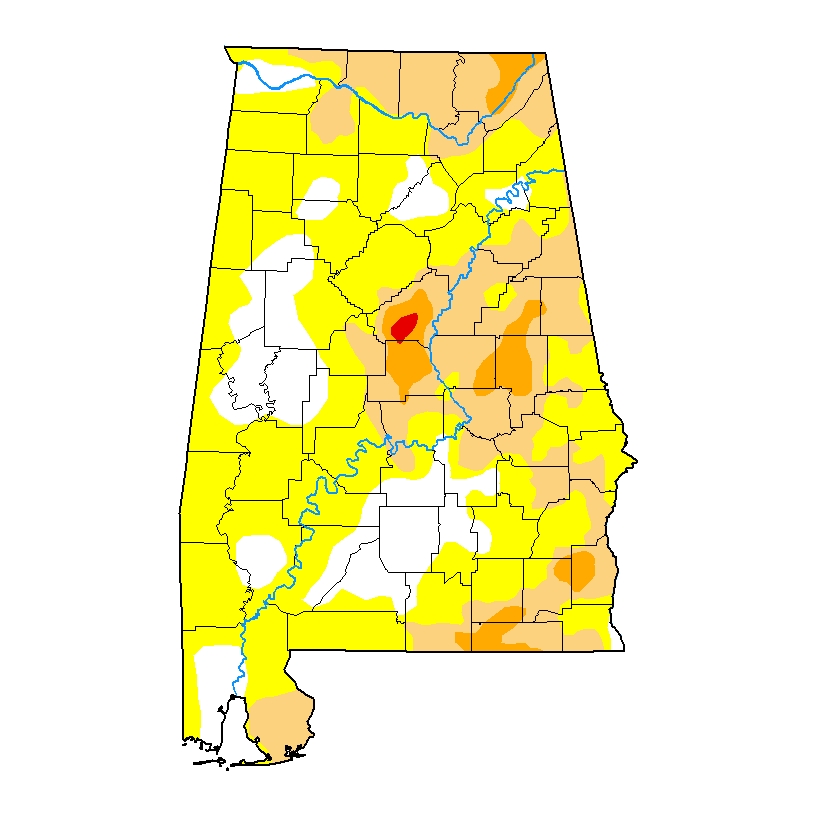 New data released from the United States Drought Monitor ( https://droughtmonitor.unl.edu/ ) shows most of the Southeastern United States in "Abnormally Dry to Severe Drought Conditions". This is the reason the Alabama Forestry Commission has issued a state wide Fire Alert or Burn Ban for the State of Alabama.
In the image above, you can see that most of the State of Alabama is experiencing dry conditions, with most locations across Northern and Northeastern Alabama showing Moderate to Severe Drought conditions.
The most Severe conditions are reported in Shelby County, Alabama, where that county is in Severe to Extreme Drought conditions.
PLEASE DO NOT BURN OUTDOORS.
The maps below show drought conditions in Tennessee and across the Southeastern United States.